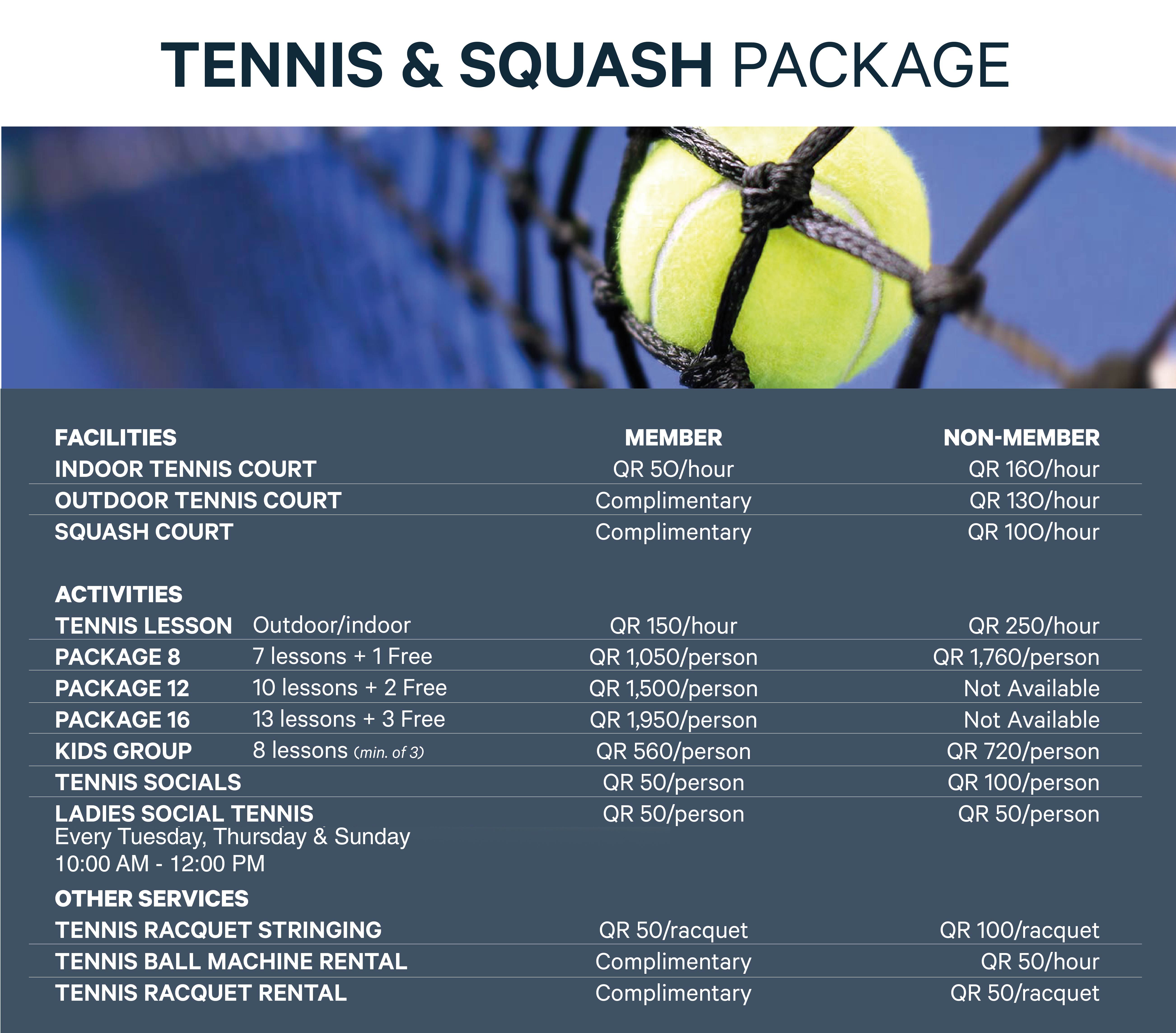 RULES & REGULATIONS
Priority reservtaion of tennis lessons and tennis activities for members and hotel guests.
Members and guests under 16 years of age must be accompanied by a guardian at all times.
Tennis courts, squash courts and tennis lessons reservation can only be obtined in the HRC Reception from 6:00 AM - 10:00 PM.
3 days in advance booking required for members and upon availability for non-members.
At least 12 hours notice must be provided for any cancellations in order that the payment is transferred to the next appointment.
Payment per reservation will not be refunded if guest fails to comply notice of cancellation.
Regular booking if not attended on 2 consecutive occassions without prior notice or reason, the set booking will be cancelled automatically and no show charges will be deducted from the Tennis Card Package.
The hotel accepts no liability for loss of clothing, valuables etc., associated with the use of the fitness center, nor for injury or death associated with the use of the fitness center facilities.
Gym

24 Hours

Reception / Fitness Activities

8:00 AM - 12:00 AM